OUR HISTORY
Golden Rent is a family -owned company that operates in car rental field. It was founded in September 1999 in Chrysoupolis – Kavala by Mr. Michael Chatzivasiliadis and Mrs. Christina Chatzivasiliadou.
Our dynamic market presence translates to large vehicle fleet, privately-owned facilities and more than 4500 loyal, satisfied customers every year.
OUR VISION
We aspire to become one of the leading companies in our sector constantly providing our customers innovative products, high quality service and the best price.
Our ultimate goal is to realize greater people-to-people interaction, annually serving more customers in numerous locations in Greece.
OUR MISSION
Utilizing our strengths in the design and development of the world's latest information technology, Golden Rent aims to become a measurable force in the Car Rental Field in Greece. Through innovative products, effective processes, extensive marketing networks within and outside Greece and the recruitment of the brightest, highly experienced executives.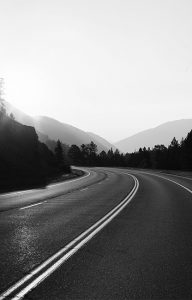 All these while having as priorities:
The ultimate customer
satisfaction
Respect
to the market where we belong
Pursuing
successful partnerships
with travel agencies and hotels.
Customer Service
High quality services – Value for money
Golden Rent company offers the most competitive prices in Thessaloniki-Kavala-Xanthi, because it has a large new fleet of cars and privately owned facilities (offices, workshops ,garages ,car washes).
Customer service is a commitment that dictates unsurpassed service and excellent value for your money.
Our priority is a quality customer service and satisfaction. The primary goal of our company is the impeccable service and satisfaction of our customers. To this end, we work and improve our services daily. Customer satisfaction is not only a promise but also a commitment for us.
We can be anywhere you request. Our staff can deliver or pick up your car at any point  that is convenient for you: at  Thessaloniki Airport "MAKEDONIA", at Kavala airport "ALEXANDER THE GREAT ",  the ports of Kavala or Keramoti, in the Intercity stations of  Thessaloniki , Kavala or Xanthi, at the Railway station in Thessaloniki, at your hotel or wherever you request it, in the wider region of Thessaloniki –Kavala or Xanthi.